Message from the Director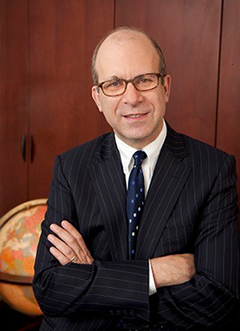 Welcome to the new website of the Special Treatment and Research (STAR) Program at SUNY Downstate Medical Center in Brooklyn, New York. Founded in 1991, STAR Program is an integrated clinical, educational, research and community service program within SUNY Downstate's Department of Medicine.
As you click through the pages of our website and learn more about the STAR Program, I hope you will see what makes us unique. Traditionally, academic medical centers such as Downstate see their mission as having three roles.  The first role is education, training our next generation of health care professionals.  The second role is the provision of quality care.  The third role is advancing knowledge through research.  At STAR we see our mission as larger than that.  Our fourth role is caring for the community.  We raise community awareness about HIV, HCV, substance use and other health care challenges. We conduct outreach and provide education on-site at schools, churches, shelters and other venues throughout Brooklyn. All of our activities are guided by the input of consumers and community members through the STAR Community Advisory Group. As leaders in population health, we implement community-based interventions to improve the health of the entire borough.
As a program, we at STAR are always striving to do better. We work constantly towards being better teachers, care givers, researchers and community activists.  We look forward to our partnership with you in our quest to make Brooklyn healthier, and I welcome your suggestions towards achieving this goal.
Jack A. DeHovitz, MD, MPH, MHCDS, FACP
Distinguished Service Professor and
Director, STAR Program
jack.dehovitz@downstate.edu
718.270.1069