Re-Entry Services
"Back to Brooklyn" (or B2B) is a new program of the STAR Program aimed at providing immediate access to comprehensive medical care, behavioral health care and support services to the previously incarcerated.
B2B is funded by the NYS Department of Health AIDS Institute's Corrections to Community Care Continuum. The project, which started in August 2017, provides comprehensive care to previously incarcerated HIV+ individuals coming home to Brooklyn.
Eligibility
Eligibility for B2B services requires that clients: 1) are HIV positive, 2) are within 90 days of release from a DOCCS facility, and 3) will be residing in Brooklyn upon release.
Services Provided
On the release date, B2B's Community Linkage Specialist (CLS) will meet the client at the bus/train station (if not logistically possible, within the first 24 hours of release).
The CLS will accompany the client to his or her first parole appointment and approved housing within 24 hours of release.
The CLS will assist the client with access to the following:
Primary care, HIV care, and Hepatitis C treatment;
Peer-Delivered Post-release Case Management (assessments for insurance, benefits and entitlements, housing status, legal services, and vocational/educational needs);
Behavioral health services and substance use treatment;
Health care coverage (Medicaid ADAP or ADAP Plus);
Prevention services (condom distribution, PREP & PEP, education);
Social/support services (Social Security Disability, food stamps, housing);
Vocational education services;
Transportation (Metro Cards).
Contacts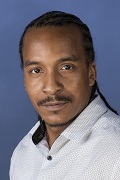 Lamont E. Bryant, BS, MPS
B2B Community Linkage Specialist
STAR Program, SUNY Downstate Medical Center
450 Clarkson Avenue, MSC 1240, Brooklyn, NY 11203-2012
(W) 718-270-6775; (Cel) 347-598-3596; (E) lamont.bryant@downstate.edu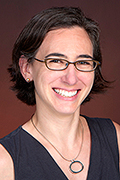 Dr. Jessica Yager, MD, MPH
B2B Project Director, Attending Physician & Assistant Professor of Medicine
STAR Program, SUNY Downstate Medical Center
450 Clarkson Avenue, MSC 1240, Brooklyn, NY 11203-2012
(W) 718-270-4180; (Pager) (917) 425-0000; (E) jessica.yager@downstate.edu