The Prevention Needs of Older Women with HIV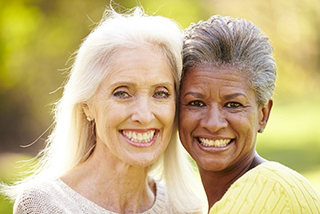 This NIH-funded study explores how psychosocial and interpersonal dynamics influence the risky sexual behaviors of women with HIV who are 50 years old and older. The purpose of this study is to conduct formative research to develop and pilot test of a behavioral intervention targeting the prevention needs of older women with HIV.
The study has three sub-projects. The first project is to describe the effects of aging on sexual risk behaviors (e.g., unprotected anal or vaginal sex) among HIV+ and HIV-women currently aged 50 years and older using existing data from WIHS.
The second study is to identify psychosocial and interpersonal factors that account for variations in sexual risk among older women with HIV. This study is a prospective study that uses exploratory survey and qualitative methods with a subset of HIV+ women 50 years old and older recruited from the Brooklyn, Bronx, and Chicago WIHS sites and the STAR Health Center.
The third project uses the information from the first two projects to develop and pilot test a behavioral intervention to reduce sexual risk among older women with HIV. We are currently conducting a feasibly pilot study with 60 women from the Brooklyn WIHS site and STAR Health Center sites. Dr. Tonya Taylor is the Principal Investigator for this project.