STAR Program Community Advisory Group (CAG) Members
Michael Anderson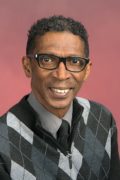 I have been a member of the STAR Program Community Advisory Group (CAG) for over 10 years and now serve as its Chair. I am also a health educator, client navigator, and pre- and post-test counselor/tester at the Haitian-American Community Coalition. I do this work to advocate and lend my voice for clients that would otherwise not be heard.
Jeanette Carter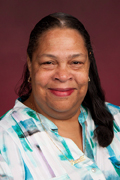 I have participated in the Women's Interagency HIV Study (WIHS) for over 20 years, and during this time have been a part of the STAR Community Advisory Group (CAG) as well as the representative for Brooklyn WIHS women. I am extremely proud to have been a part of the WIHS and the STAR CAG. As a representative, I have been able to have input and make recommendations on what needs to be studied as it relates to women and HIV.
Gloria Guzman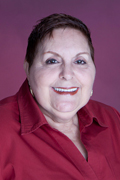 I started with the Latino Community Commission of the NYC Department of Health and Mental Hygiene. As I earned various certificates, I realized what I wanted to do. My goal is to be a voice for others living with chronic illnesses, and to help empower and educate others about the importance of adherence, wellness and a healthier lifestyle. I have been with the STAR Program for 20 years and a member of the STAR Community Advisory Group (CAG) for 15 years. I work as a peer leader to provide mental health support to STAR Health Center patients. I also work with the SAMHSA women's program, the hepatitis C program, and the quality improvement project on smoking cessation. I serve as the patient representative on the STAR Health Center's staff team. I will continue to advocate for others and myself with love in my heart because I enjoy what I do as a Senior Peer Leader and CAG Co-Chair with the STAR Health Center.
Gail Simpson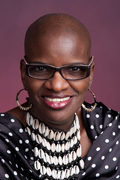 I am a long-term survivor (30 years). I am the mother of three and the grandmother of one. I am too blessed to be stressed! I joined the STAR Community Advisory Group (CAG) in October 2014. Living with HIV can be challenging so it is important to find your comfort zone. My comfort zone includes helping others, socializing, talking and playing with others. I am a people person and my motto is "Live well, Love much, and Laugh often." I have attended 2 health fairs in Kings Plaza and helped to conduct outreach. I am a participant in the Sexual Health and Aging Program (SHAPE). I worked on the first STAR Health Center AIDS Survivors' quilt project, which was exhibited at SUNY Downstate on December 1, World AIDS Day.
Marilyn H. Whitehurst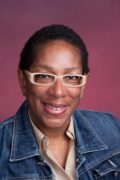 I am a STAR Program Community Advisory Group (CAG) member because I am dedicated to assisting people who need help as I was once in need of assistance. I was introduced to the CAG team by Gloria Guzman, who has seen my work as a Peer Educator.